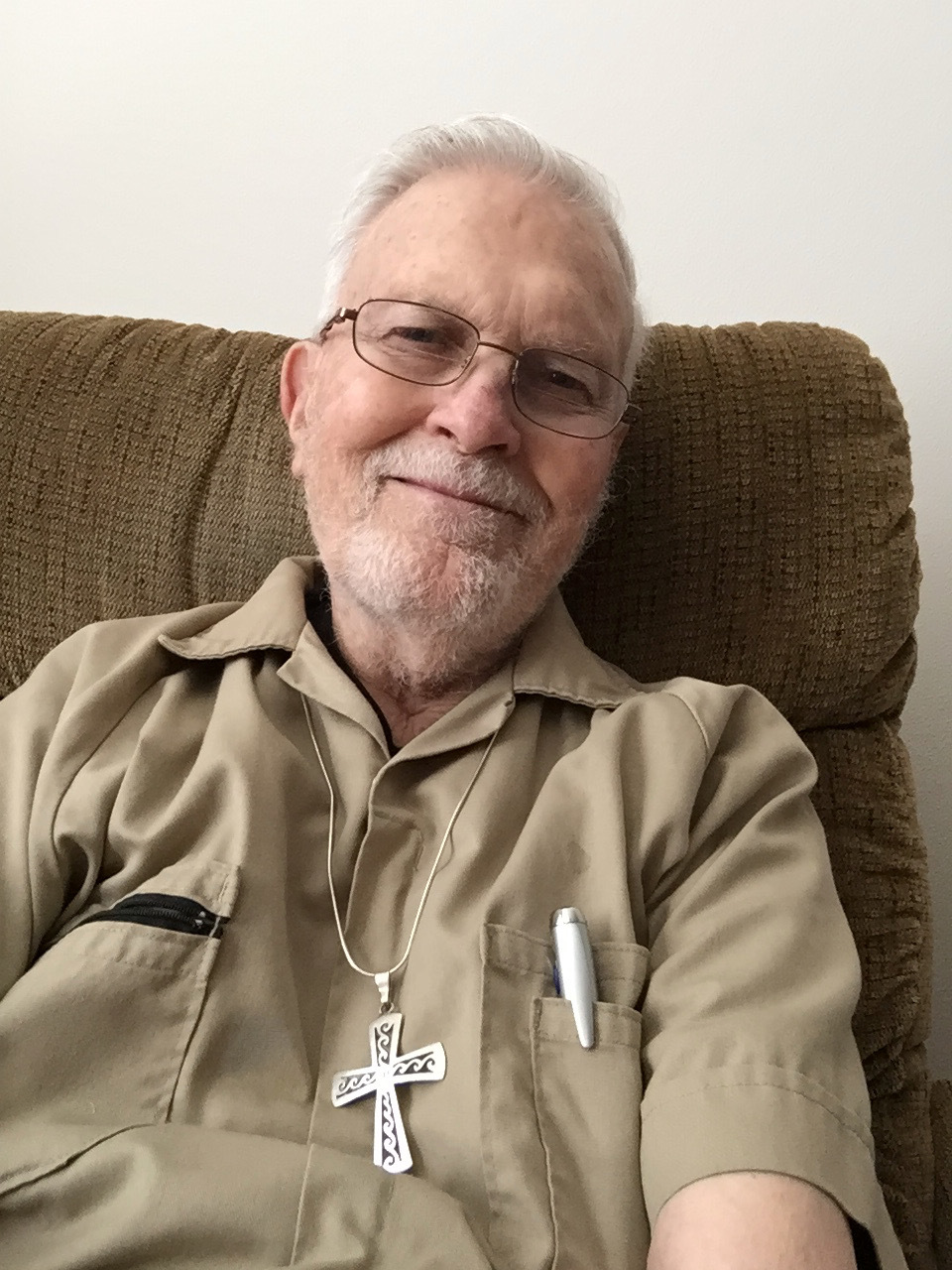 Phillip R. Boucher
Oct 19, 1932 — Nov 6, 2019
Phillip R. Boucher, dearly loved husband, father, grandfather, great-grandfather, friend, pastor, and inspiration to many, died November 6 surrounded by a steady stream of loved ones.
An avid reader, Phil loved Don Quixote, and one of his favorite songs was The Impossible Dream from Man of La Mancha.
The words sum up Phil's life as that of a man who used it all up in pursuit of his own quest: to live and love like Jesus.
To dream the impossible dream
To fight the unbeatable foe
To bear with unbearable sorrow
To run where the brave dare not go
He didn't have any delusional battles with windmills, but like many good stories, Phil's life still had a peculiar beginning: Phil always maintained that he was born a little dog on their 20,000-acre dairy farm and cattle ranch in Colorado Springs, Colorado on Oct 19, 1932.
He woke up one morning in the dog house and found he was a little boy. He would point to his one remaining dog tooth to prove it to all his kids.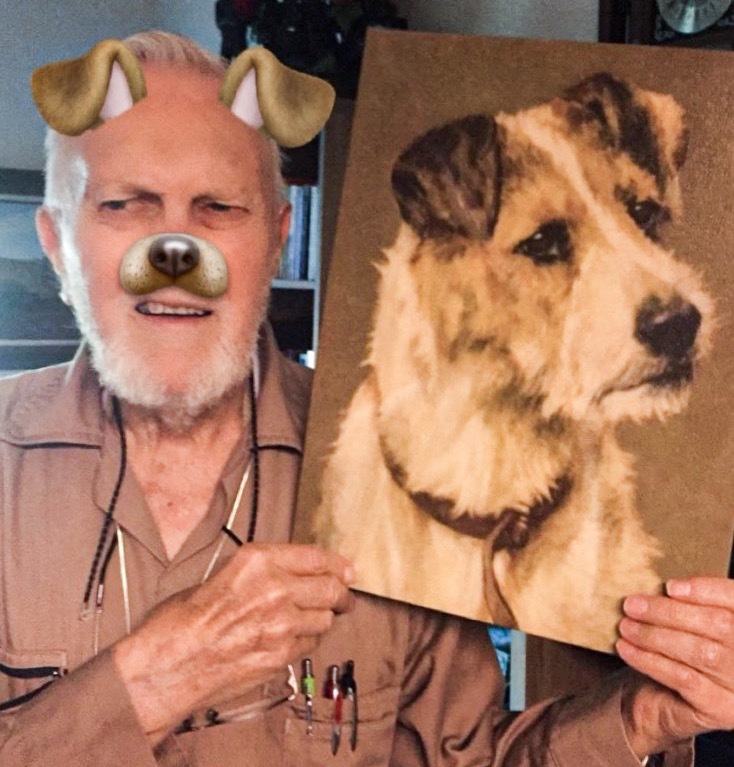 Phil holding a picture of himself as a little dog
Phil grew up a true cowboy in Colorado, riding horses bareback, milking cows, and of course doing endless chores. Work started before sunup and finished after sundown. He often said Phillip was short for "Phillip (fill up) the coal bucket."
His love of classical music came from his mother, Esther Boucher, as he would often fall asleep to the sound of her piano echoing through the farmhouse.
Phil's lifelong hero was his father, "H.L." Boucher, whose dream was for all of his children and generations of grandchildren to follow Jesus and be reunited in heaven. Phil took this charge very seriously, and often would remind his family of the words of the old hymn, "May the Circle Be Unbroken."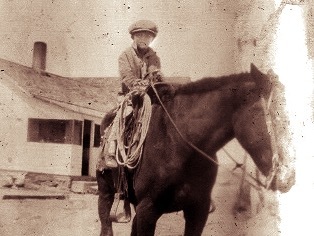 A horse and his boy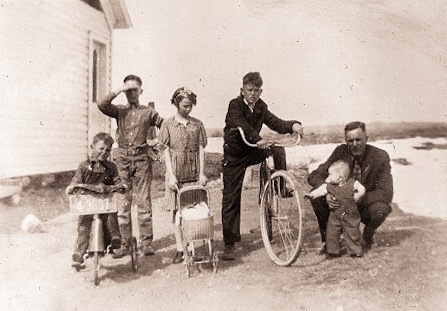 Phil with his dad, siblings, and wheels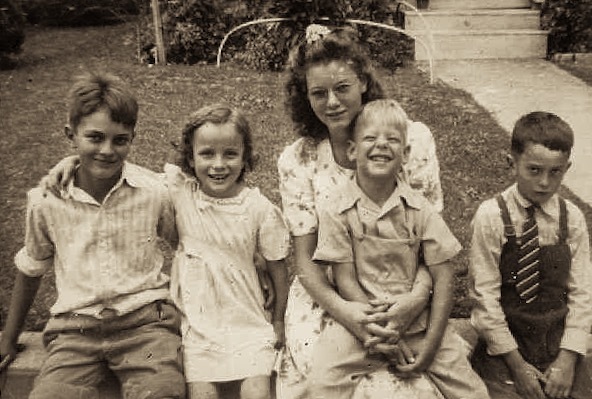 Phil with his brother, sister, and neighbor kids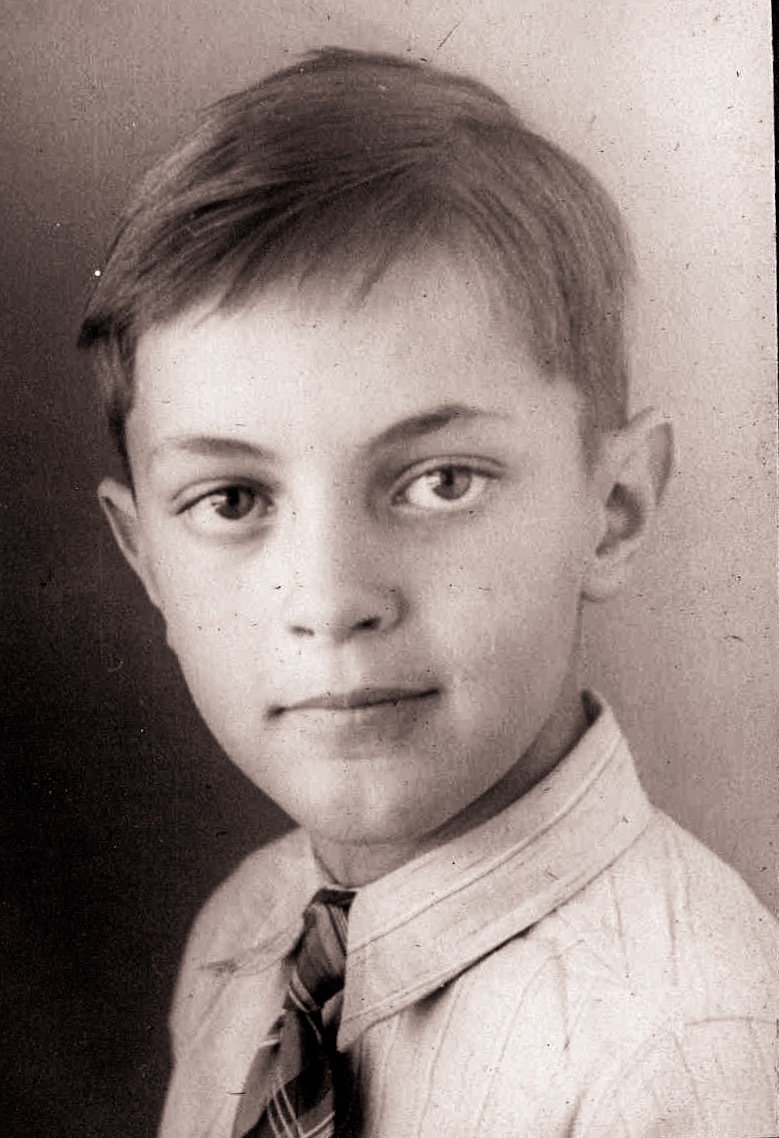 Phillip the coal bucket in his Sunday best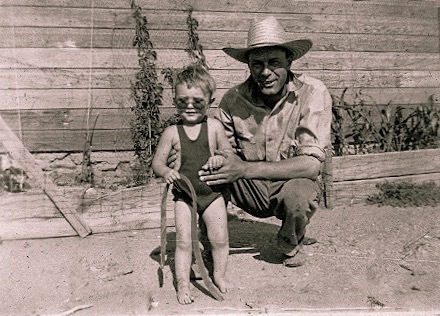 With his father, "H.L."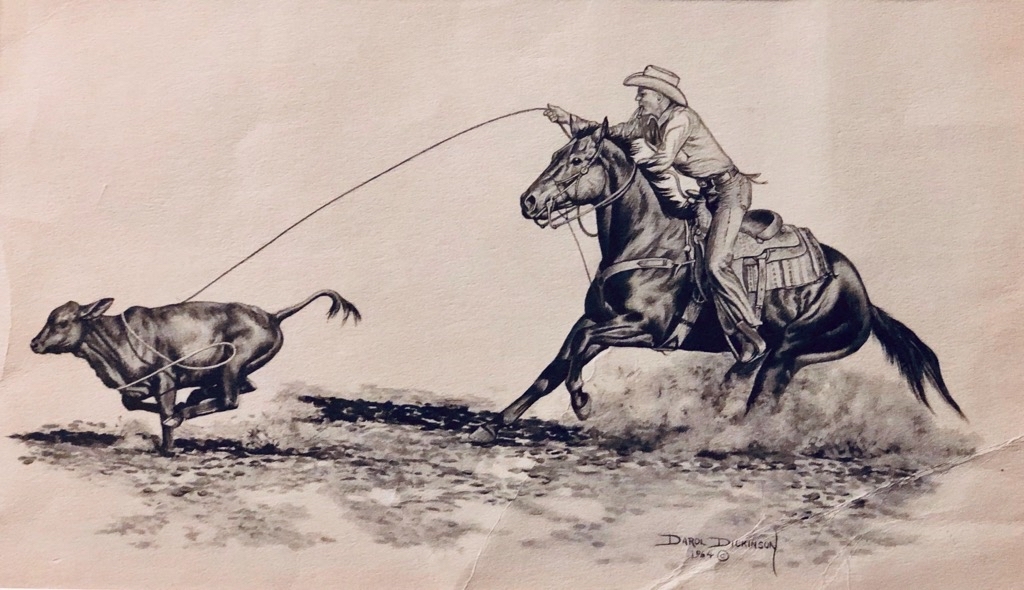 Phil's dad in action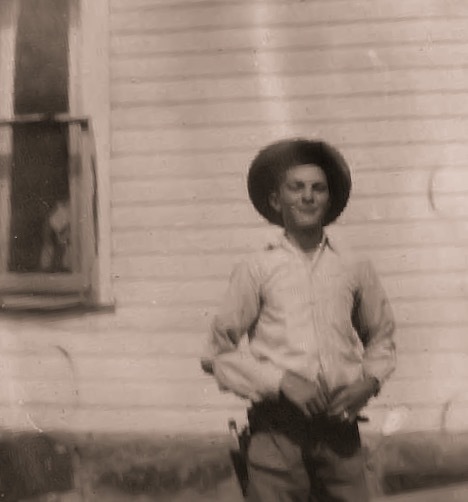 There is a young cowboy
After graduating fourth in his high school class (out of four), he headed to Colorado A&M in Fort Collins to earn a degree in engineering. He was president of the campus ministry group, the Wesley Foundation.
Several of his friends in that group eyed the five young ladies who happened to share a name and there was a bet made among them to see who could be the first to date all five Dorothys. After dating four of them, the brilliant and beautiful Dorothy Peterson was the last Phil needed to date in order to win the bet. He did, of course, and boy did he win! The two were married in 1954. Of course, Grandma Dorothy jokes with a wink that she won the bet.
During their long engagement, Phil wrote to Dorothy, "Let's plan on having just gobs of fun and live hard to get the most out of our marriage." The two were partners in love, life, and ministry.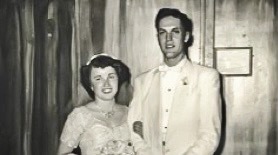 Phil and Dorothy as a young couple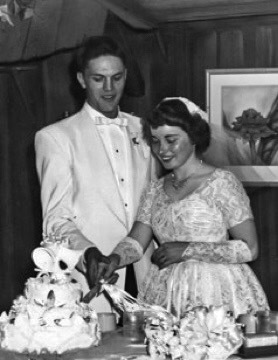 Having their cake and eating it, too
Phil's career in hydrology gave him several nomadic years in the early days of their young marriage. After a few years working for an irrigation district in Worland, Wyoming, they moved to Portland, Oregon for training in his new job with the US Geological Survey. There they spent a month in a tent with four small children before finding a rental. After spending a year in Portland, he transferred to the Tri-Cities where Phil worked the rest of his career at the USGS Pasco field office.
When they arrived in 1962 Phil asked around to figure out where they should live. People told him "Live in Richland, or live in Kennewick, but don't live in Pasco–that's where all the black people live." That made Phil angry and he stubbornly chose to buy a house on the edge of downtown Pasco. The family lived and raised children in Pasco for 11 years where they made some of their best memories.
To right the unrightable wrong
To love pure and chaste from afar
To try when your arms are too weary
To reach the unreachable star
Phil's passion for following Jesus gave him a deep sense of justice. He was always looking for who was being left out, forgotten, mistreated, hurt—and those would be the first who would get his attention. Alongside photos of his grandchildren, he kept photos of children in need, like those living in Guatemala City dump, and recently a picture of a little boy in Aleppo, Syria, bloodied and covered in white dust of a bombed building was the lock screen picture on his iPhone. He would say God loves him as much as you and me.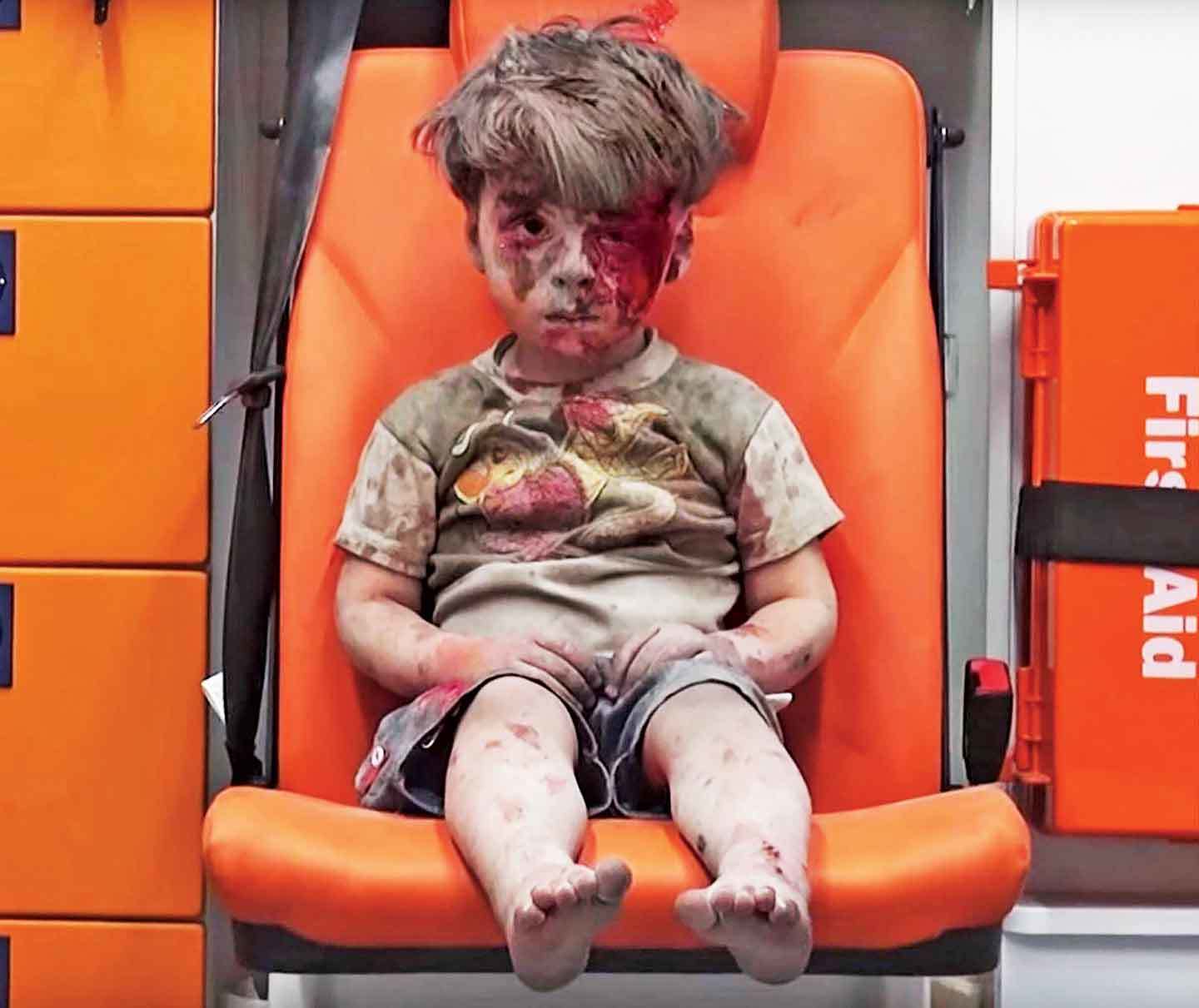 Phil kept this photo of Omran Daqneesh on his iPhone lock screen
In the early days of their time in the Tri-Cities, he brought his family to try to see the performance of a gospel quartet and ended up at the wrong Methodist church. At that very moment, the pastor, Dale White, and a tiny group of elders of Evangelical Methodist Church (now Hillspring Church), were praying for a new lay leader who could bring energy and joy to the young, struggling church.
For a tiny church, Phil and Dorothy were a dream couple: they both had college degrees! Plus they had five kids, so the church's attendance nearly doubled the first Sunday they showed up. The pastor's wife, Jane, and Roberta Sanders bought the finest baby blanket in town as a gift to the young family, who had just added little Ginger. In return, the church gained a family of servants led by Phil, who would become Sunday School superintendent, and eventually a staff pastor, landscape artist, irrigation specialist, and groundskeeper for the large campus at Hillspring Church.
As a father Phil was the best inventor of songs, sound effects, and adventures. His children loved getting to ride the Sunday School bus that he drove to pick up other kids, memorizing scripture at the dinner table, volunteering together, having water fights, going on camping trips, Sunday dinner, picnics, and vacations to Colorado where they saw him in his element as a cowboy, helped brand calves, rode horseback on the ranch where he grew up and spent precious time with extended family at Boucher reunions.
As a hydrologist for the U.S. Geological Survey Phil ran the office in Pasco and spent hours chasing floods and taking river measurements throughout the northwest, following the sediment flow in many small and large rivers.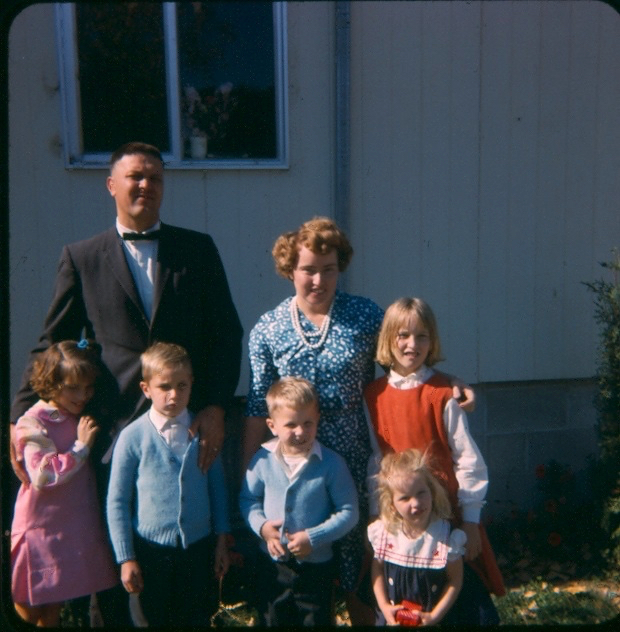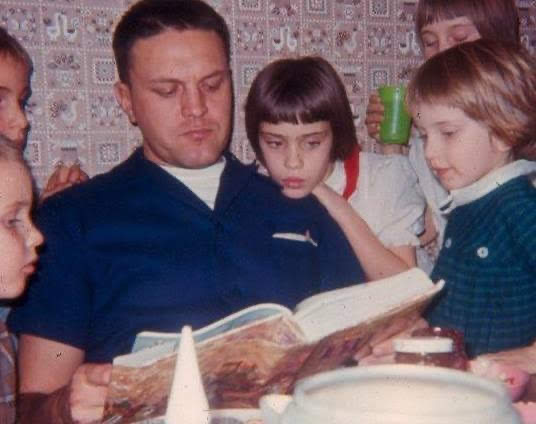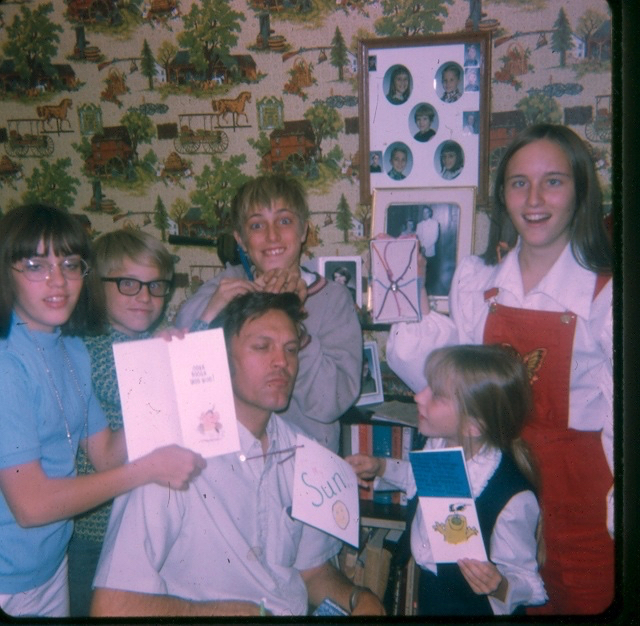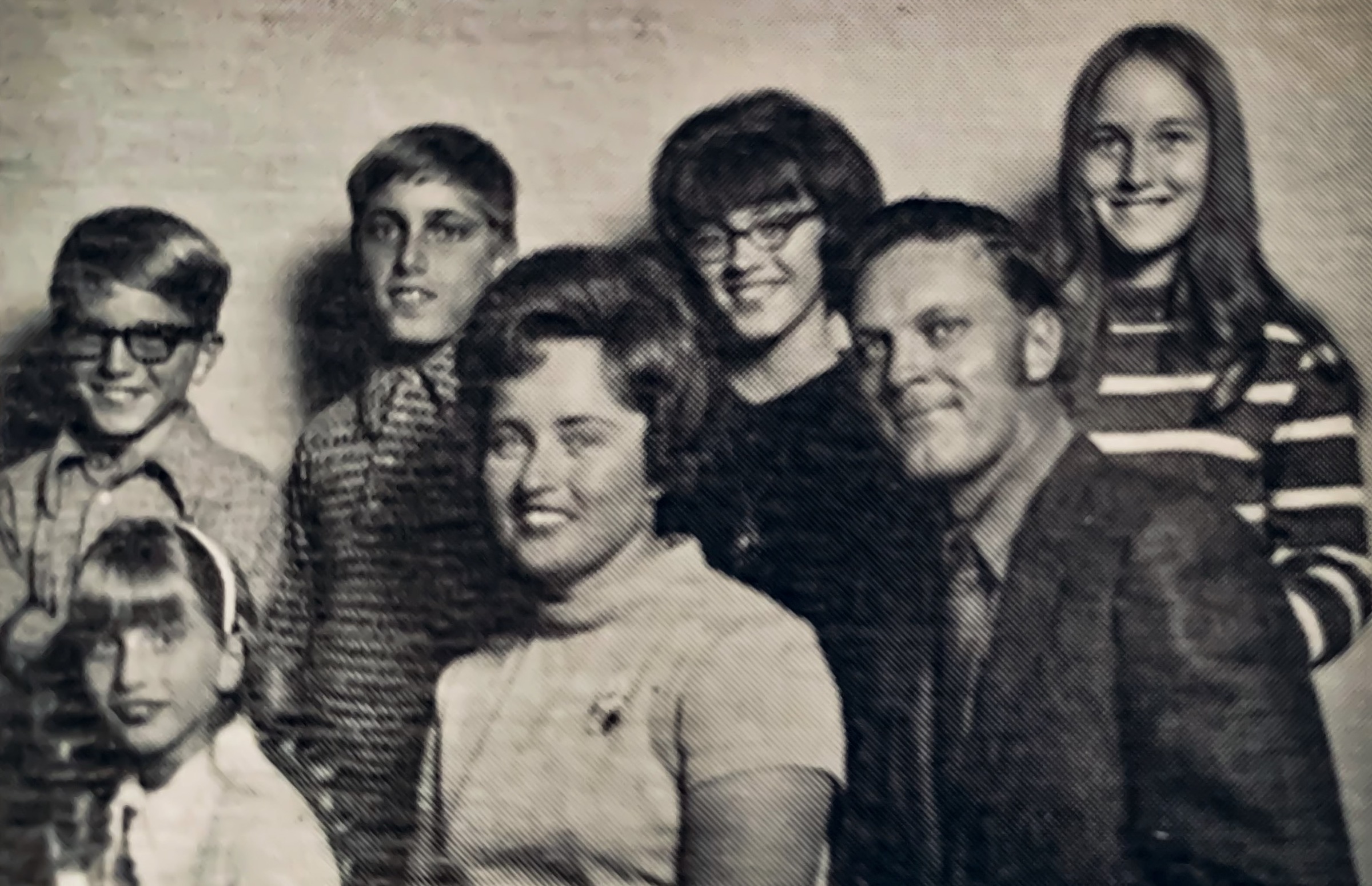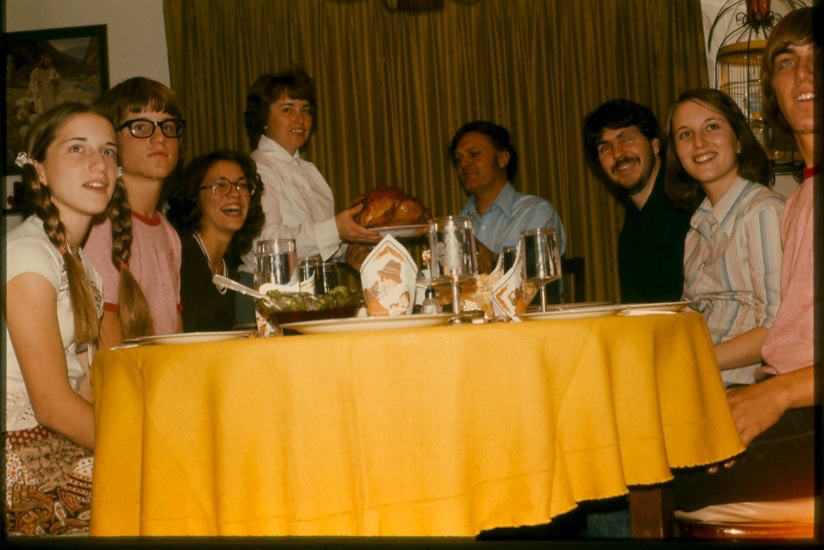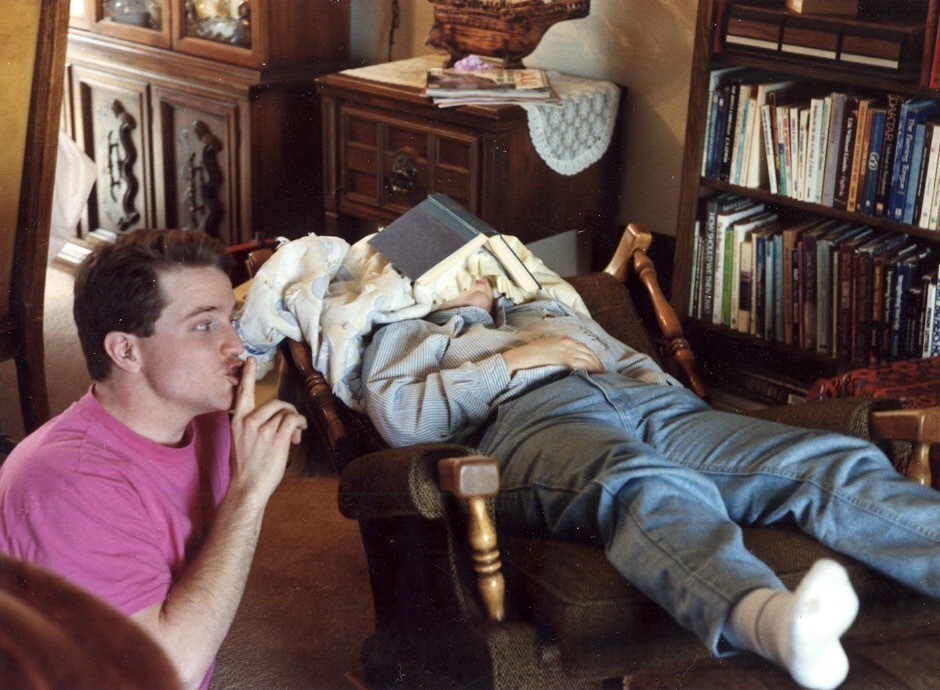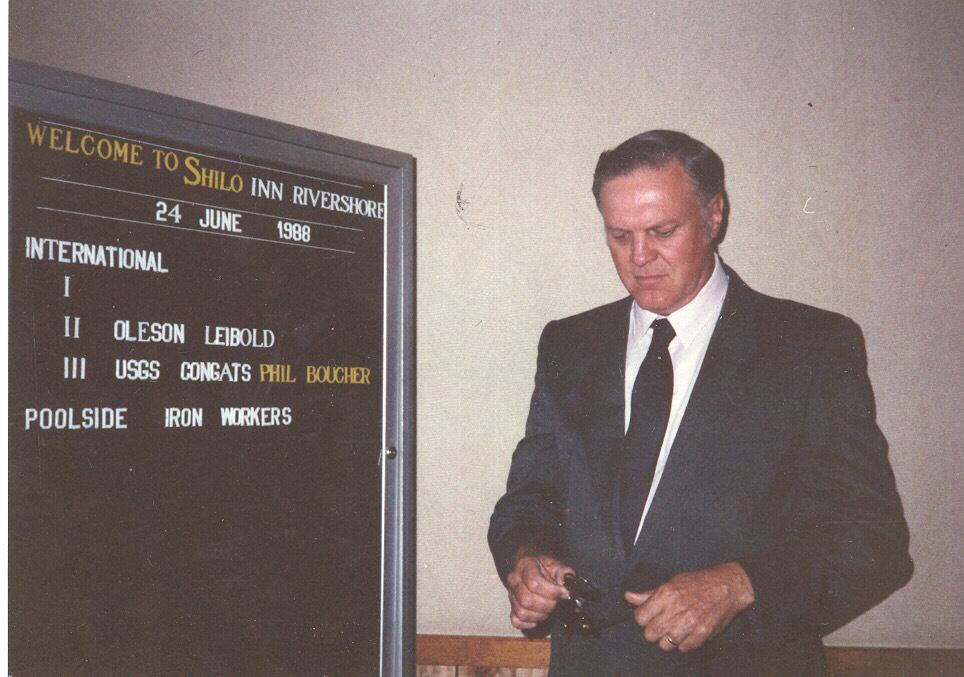 This is my quest, to follow that star
No matter how hopeless, no matter how far
Multiple Sclerosis hit him hard as a young man, affecting his day-to-day life from age 40 until he died. He also fought through multiple bouts of cancer and numerous complications from celiac disease. He continued to push through his challenges with grit, determination, and always with humor.
At 75, when a doctor asked him what he'd done lately for exercise, he said, "Yesterday, I dug a two-foot-deep and hundred-foot-long trench." When he caught a large steel beam falling and wrenched his bicep, he joked,"It'll feel SO GOOD when it stops hurting!"
Those close to him knew he struggled with depression for most of his life. In one of his journals, he wrote: "When I dig a man out of trouble, the hole which I leave behind is the grave where I bury my own sorrow."

And so, despite his many struggles, and challenges, there was always time for others. There was always more room at his table, a place in his house, and love in his heart for anyone in need.
Everything he owned belonged to anyone who needed it. His family van was the church van. Phil owned hundreds of tools because he lent them all so freely he was always having to go buy another one. Dick Sanders laughed recalling that when he was working on a housing development for Bob Johnson in Phil's neighborhood, Dick just used the Bouchers' home as an office, and said he never even felt the need to ask permission.
When his granddaughter, Kristi, jack-knifed a trailer into the side of his beloved blue Ford Explorer on a church trip, he comforted her by showing the matching dent he'd put in the side of Dorothy's car, saying, "I guess the Explorer wasn't really ours yet!"
To fight for the right
Without question or pause
To be willing to march
Into hell for a heavenly cause
Phil seemed especially drawn to show God's love to the most lonely and hurting. For over 20 years, he led a group at church in delivering Christmas gifts to every single person in Tri-Cities jails during the holidays. Some scoffed at the inmates as undeserving and that made him even more determined that these were exactly the people whom he was called to love. Eventually he took on the task personally, brought his kids and grandkids, and now others along to keep his vision alive.
As a staff pastor at Cathedral of Joy, he and his life-long friend Dick Sanders shared the bulk of the load of taking on the many hospital calls, funerals, and pastoral visits. But his pastoral work went beyond the traditional, bringing him literally into the dirt, as he would leave a hospital call and jump straight into coveralls to plant trees, replace sprinklers, craft water features, and maintain irrigation.
His life channeled Saint Francis, the patron saint of nature, who said, "Preach the gospel at all times. If necessary, use words." Every square inch of grass, grove, and garden of Hillspring church's campus was cultivated by his love and passion for creating a place where people could feel the comfort of God's love through His creation.
Phil knew scores of people in his life, but he never met a stranger. The second he laid eyes on you, he saw you as a friend who had something to teach him. He saw you as Jesus in disguise, and he absolutely treated you that way. He was so humble he could learn from anyone and he was fascinated by everyone.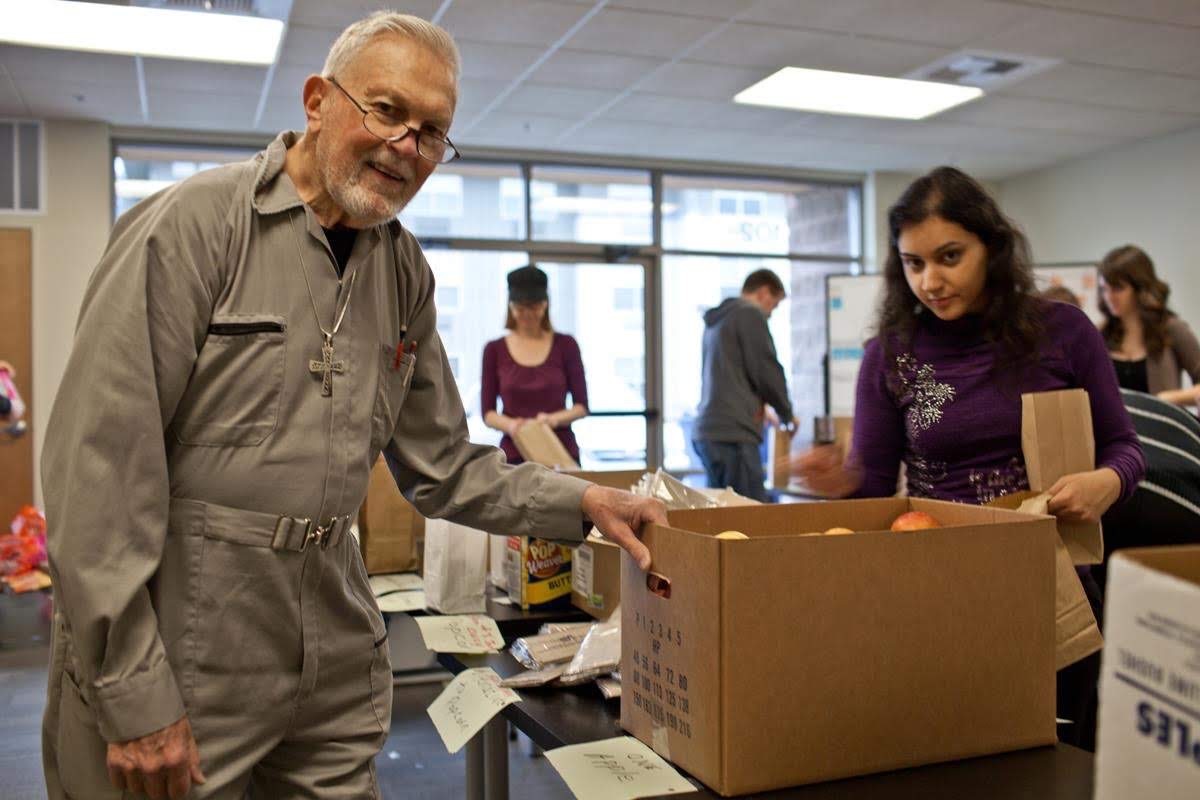 And I know if I'll only be true
To this glorious quest
That my heart will lay peaceful and calm
When I'm laid to my rest
Phil's life was truly committed to serving others and he always strove to do what he believed was the right thing with a passionate intensity that was so endearing.
In a letter he wrote to his fellow spiritual care team members at Grace Clinic, he encouraged others to focus on the needs of each individual: "We should treat each person one-on-one as much as possible. That means listening very carefully to what people say, letting them voluntarily share their hurts and victories. And at the same time be praying for the person you are conversing with, and INTENTLY listening to their story."
His service of others continued to the very end of his life. He had noticed the place where he and Dorothy lived lacked maps or signage indicating where you were in the building and that it was very easy for both visitors and residents to get lost. When he passed, he was midway through a project he had taken on to create a detailed map of the Parkview assisted living residence. Ever the engineer, with the help of his son, Mark, he even had a survey transit jerry-rigged on a dolly, to make stadia measurements and get all the map details right.
In many ways, The Impossible Dream was a powerful summary of who Phil was as a person. Jesus was the star Phil was always following, he was the quest he was pursuing. At all moments in all circumstances, Phil kept his eyes on Jesus.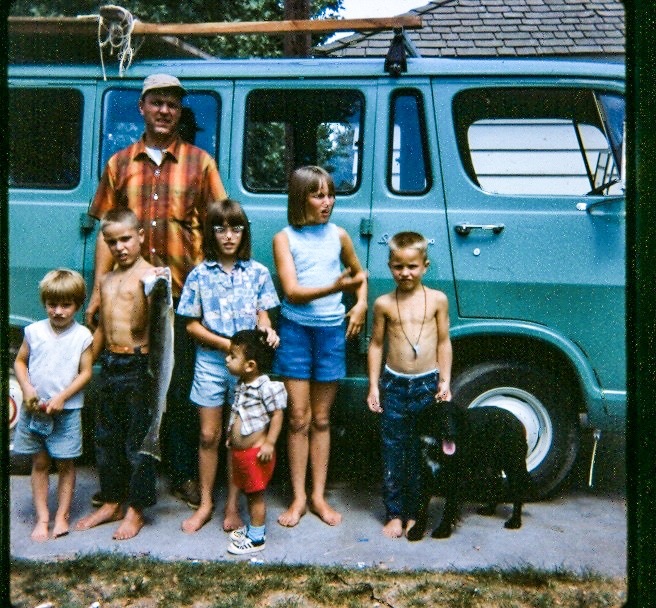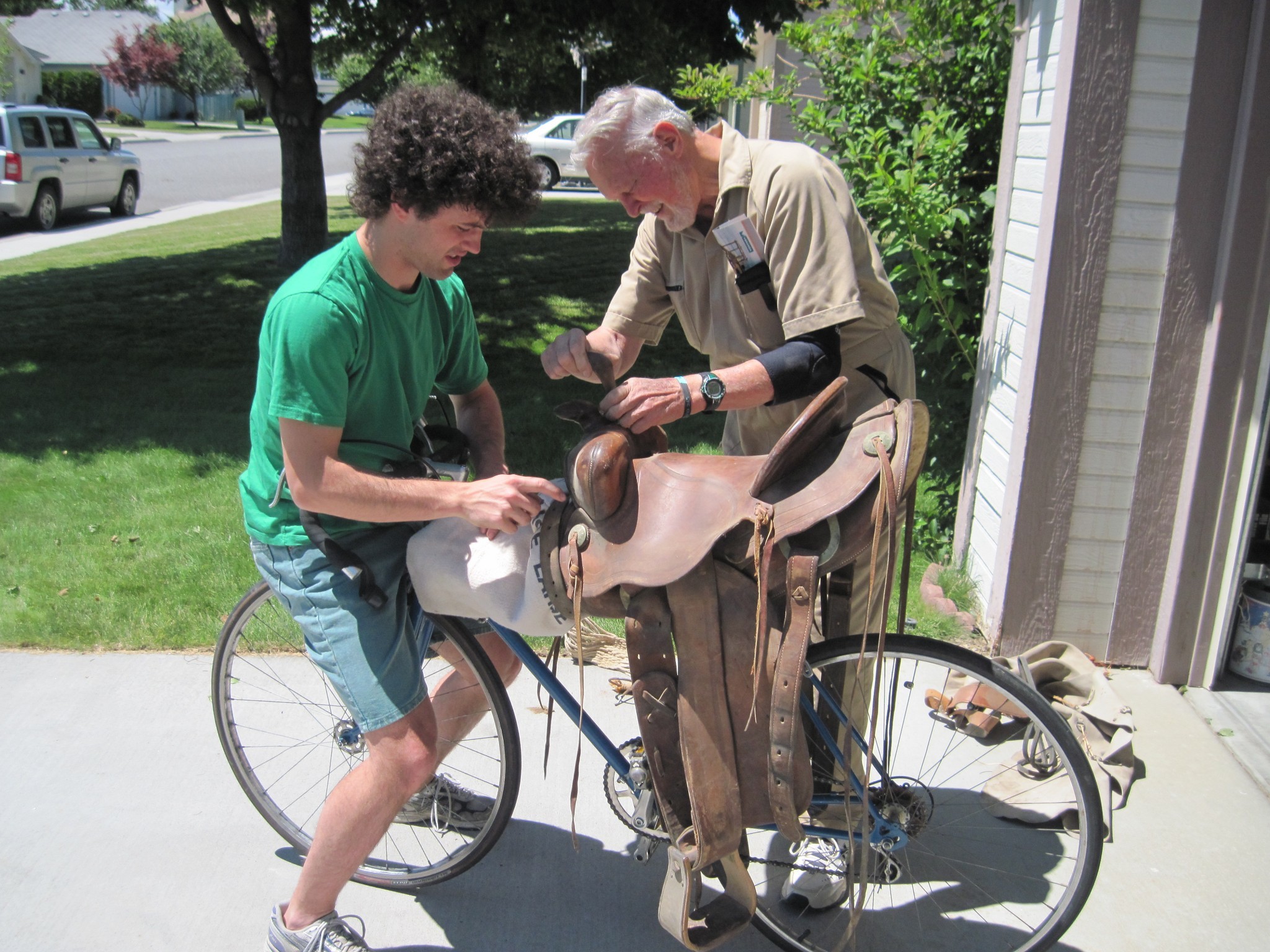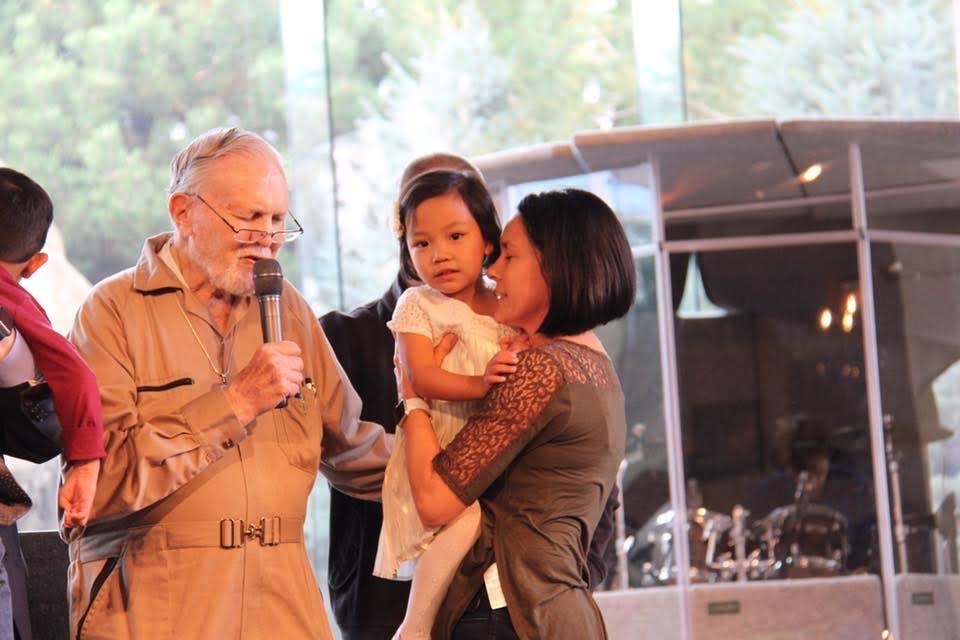 In the very last moments of his life, his daughters sang songs he loved. After making it through several old hymns, they began to sing The Impossible Dream. Like something out of a movie, Phil breathed his last and went on to be with Jesus just as they finished the final line:
And the world will be better for this
That one man
Scorned and covered with scars
Still strove
With his last ounce of courage
To fight the unbeatable foe
To reach the unreachable star
His life was his witness that Jesus lives—he was the embodiment of Jesus' hands and feet. He taught his kids that God wanted to know them and to be known by them. He strove to trust, follow, and love Jesus forever. He has now reached that star.
Phil is survived by his soulmate and wife of 65 years, Dorothy, siblings Francis Richardson and Edward Boucher, his five children, Kathy Brault (Mark), Terri Geluso (Pat), Rick (Theresa), Mark (Jenny), and Ginger Marshall (David) as well as multiple grandchildren and great-grandchildren. He is an irreplaceable part of so many lives and will be greatly missed—until we meet again, at Jesus feet.
A Memorial Service to honor Phil has been set for Saturday, November 23, at 11am at Hillspring Church. In lieu of flowers please consider a donation to Grace Clinic in Kennewick, Washington where Phil generously donated his time and talents. Express your thoughts and memories on our online guestbook